Health News Roundup: Eli Lilly to invest $450 million more to expand capacity as obesity drug decision looms; WHO investigating links between cough syrup deaths, considers advice for parents and more
---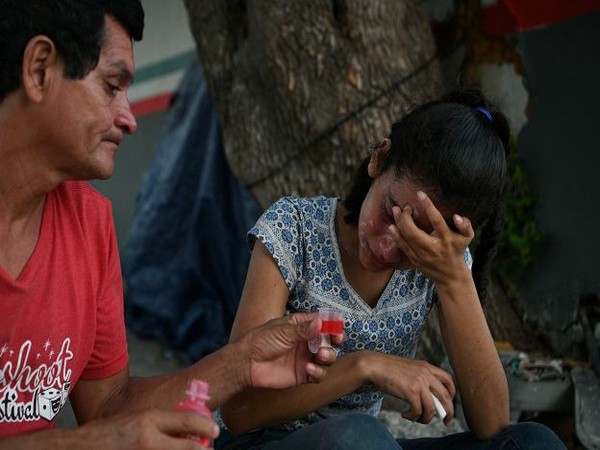 ---
Following is a summary of current health news briefs.
Eli Lilly to invest $450 million more to expand capacity as obesity drug decision looms
Eli Lilly and Co plans to invest an additional $450 million to expand capacity of a plant in North Carolina, the U.S. drugmaker said on Tuesday, as it races to boost production ahead of a decision on its promising obesity treatment. The company has been struggling to meet strong demand for its incretin products, which include its blockbuster diabetes drug Trulicity and recently launched Mounjaro. Last month, the U.S. Food and Drug Administration added both to its list of drugs facing shortages.
WHO investigating links between cough syrup deaths, considers advice for parents
The World Health Organization (WHO) is investigating whether there is any connection between manufacturers whose contaminated cough syrups it has linked to the deaths of more than 300 children in three countries, a person familiar with the matter told Reuters. Citing "unacceptable levels" of toxins in the products, the WHO is seeking more information about the specific raw materials used by six manufacturers in India and Indonesia to produce medicines linked to the recent deaths, as well as whether the companies obtained them from some of the same suppliers, the person said. The WHO has not named any suppliers.
CDC chief to create new offices to boost public health response - Bloomberg News
The U.S. Centers for Disease Control and Prevention Director Rochelle Walensky is creating new offices as part of the agency's revamp to prioritize public health response, Bloomberg News reported on Tuesday. The CDC had said in August it would undergo a series of changes after months of criticism over its handling of the COVID-19 pandemic and the Mpox outbreak.
U.S. FDA proposes shift to annual COVID vaccine shots
The U.S. health regulator on Monday proposed one dose of the latest updated COVID-19 shot annually for healthy adults, similar to the influenza immunization campaign, as it aims to simplify the country's COVID-vaccine strategy. The U.S. Food and Drug Administration also asked its panel of external advisers to consider the usage of two COVID vaccine shots a year for some young children, older adults and persons with compromised immunity.The regulator proposed the need for routine selection of variants for updating the vaccine, similar to the way strains for flu vaccines are changed annually, in briefing documents ahead of a meeting of its panel on Thursday.
U.S. FDA proposes limits on lead in processed baby food
The U.S. Food and Drug Administration on Tuesday proposed significant limits on levels of lead in processed baby food that could reduce exposure to the contaminant by as much as 27%. The health regulator's new draft guidance applies to packaged foods intended for babies and children under two years of age.
North Korea locks down capital city over 'respiratory illness' - report
Authorities in the North Korean capital Pyongyang have ordered a five-day lockdown due to rising cases of an unspecified respiratory illness, Seoul-based NK News reported on Wednesday, citing a government notice. The notice did not mention COVID-19, but said that residents in the city are required to stay in their homes through the end of Sunday and must submit to temperature checks multiple times each day, according to NK News, which monitors North Korea.
J&J expects inflation, China COVID hit to carry into 2023
Johnson & Johnson on Tuesday said it sees the impact from high inflation carrying into 2023 and expects China's major COVID-19 outbreak to dent sales at its medical devices unit in the first half of the year. Inflation has hurt demand for consumer health products and driven up costs for the healthcare conglomerate.
EU must do more to tackle antibiotic shortages, say patient groups
The European Union's drug regulator needs to do more to tackle shortages of some widely-used antibiotics in the region, according to a letter from a group of European patient and consumer organizations reviewed by Reuters on Tuesday. The letter to the European Medicines Agency (EMA) comes as antibiotics, including amoxicillin - used to treat bacterial infections and often prescribed for ear and chest infections in children - have been in short supply since October.
Amazon deepens healthcare push with $5 monthly subscription
Amazon.com Inc said on Tuesday it is offering a $5 monthly subscription plan for U.S. Prime members that will cover a range of generic drugs and their doorstep delivery, furthering the e-commerce giant's push into healthcare. The program, named RxPass, includes more than 50 medications addressing over 80 chronic conditions such as high blood pressure, anxiety, diabetes and male pattern baldness, Vin Gupta, Amazon Pharmacy's chief medical officer, told Reuters.
Russia's Putin says stockpile needed to curb drug shortages
President Vladimir Putin said on Tuesday that there were shortages of some medicines in Russia, despite the country producing more of its own drugs, and suggested building up stocks of popular medicines to help meet demand. While prescription drugs are exempt from Western sanctions imposed over the war in Ukraine, their delivery to Russia has been hit by transport, insurance and customs hurdles caused by the war and other restrictive measures, industry figures say.
(With inputs from agencies.)